How does QR Connect work?
Scan
Scan QR-code with any smartphone using the camera function
Instant access
Connect with your unique product page, without having to install an app
Fix it
With a few clicks, you can fix the problem you are facing, or buy whatever you need
QR stands for Quick Response. This square-shaped code responds incredibly quickly and can be used to provide an unlimited amount of information.
You simply scan the code using the camera function of your smartphone or other smart device, and the link to the QR Connect app, with all its ready-to-use solutions, pops up straight away. It is simple, super-fast and suitable for every smart device.
QR Connect: a handy overview and ready-made solutions for your problems!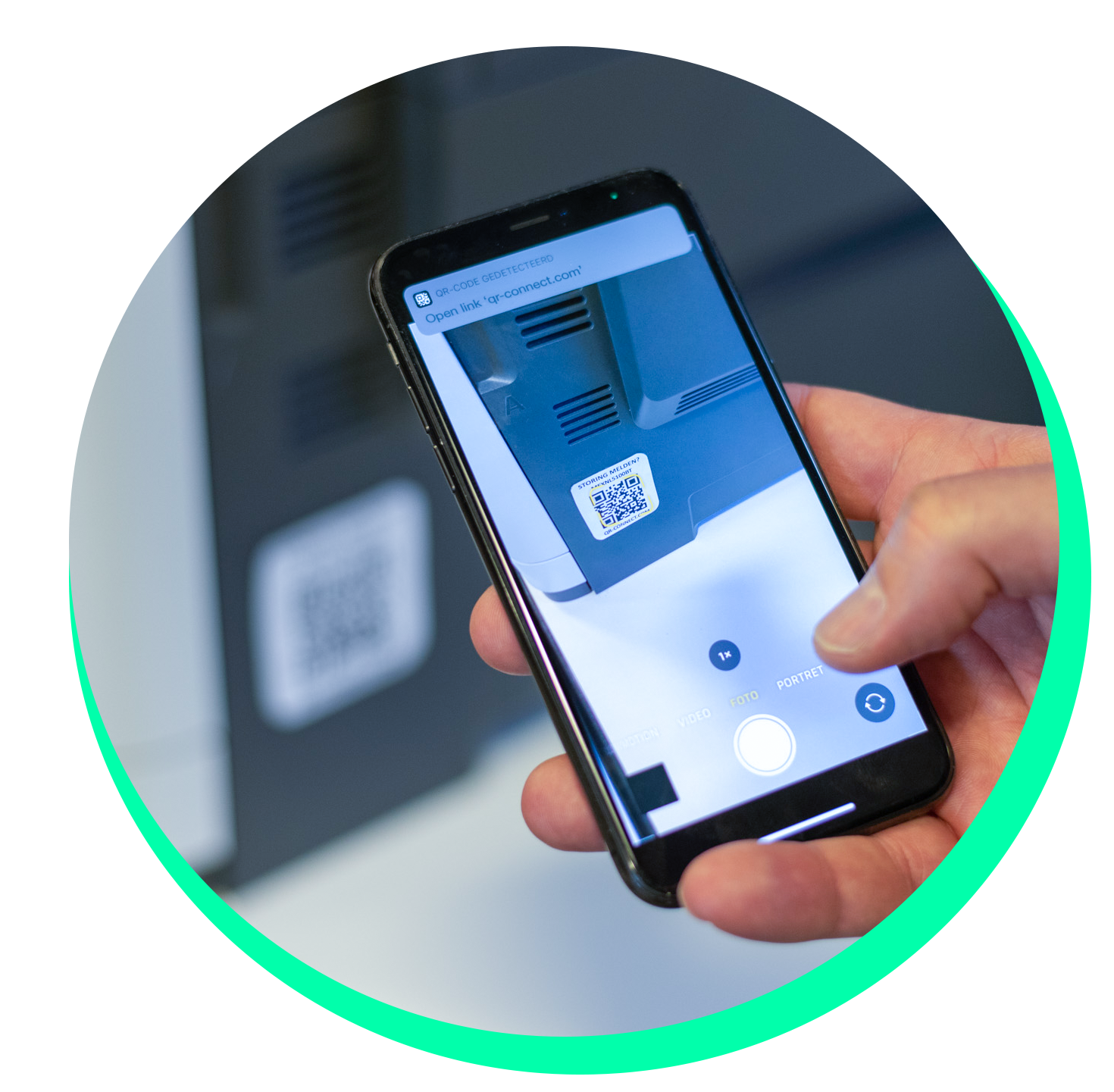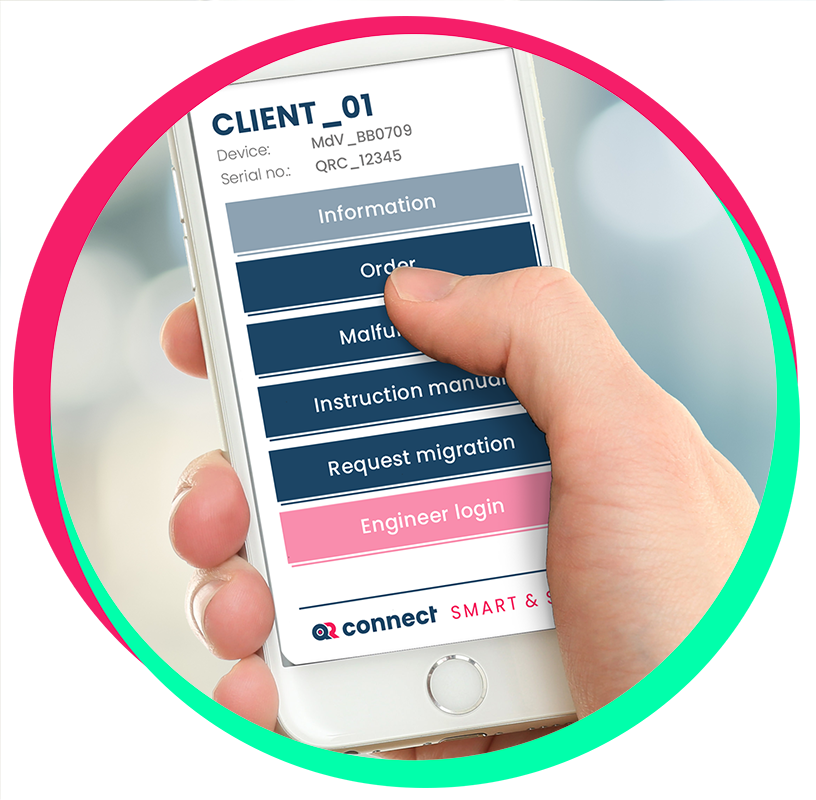 Instant access
By providing direct access to all the processes for your specific device or item, QR Connect allows you to find solutions in no time. Every process is fully optimised. For instance, you can order new staples, coffee or ink cartridges directly, report a fault with a coffee machine or request that a hospital bed is moved.
And these are just a few examples, illustrating how flexible the solution from QR Connect is. Everything concerning each item or device you have can be found in one place. Get direct insight into orders that have been made, or error reports. Easily report any service issue. Log in to the platform as an administrator to simply and quickly access or change open tickets and orders. Read the instruction manual or watch the instruction video whenever it suits you.
It's all very simple with QR Connect.
Do you want to fix a fault yourself? That sounds like a challenge! First and foremost, you want the fault to be fixed quickly. With QR Connect, that's really easy to do, as we explain every step that you need to take. Temporary solutions offer an even quicker resolution of your specific problem.
With all information immediately to hand, you will experience for yourself how easily QR Connect works. And it also saves you loads of money by saving countless hours of your employees' – and the support desk's – valuable time!
If you are unable to fix the fault yourself, QR Connect will send a detailed fault report directly to the supplier, who can use their knowledge, experience and hardware to quickly resolve the issue.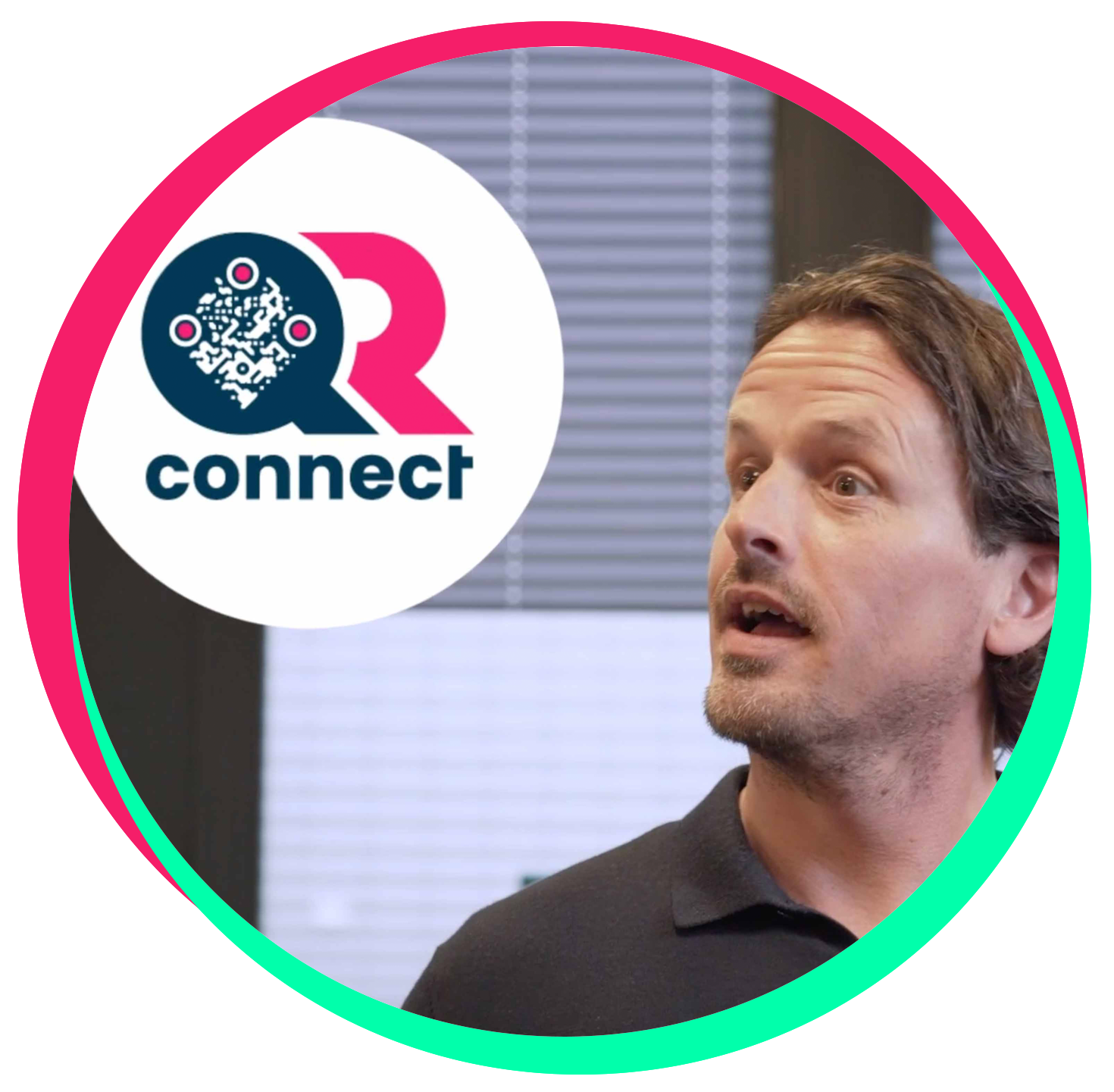 'QR Connect has helped us with a simple decision tree. If we can't find the solution straight away, we have a detailed error report that we can use immediately. This saves us an enormous amount of expensive helpdesk time.'
Find out how we can implement QR Connect in your processes.
Get in touch with us using the form below. We will be very happy to demonstrate how you can benefit from our solution