UPLOAD YOUR OWN VIDEO, AND SHOW HOW QR CONNECT ALSO WORKS FOR YOU!
Optimal service processes thanks to QR Connect
We often hear terms such as easy to operate, customer friendly and optimal service provision. These are music to a manager's ears, as it means their company's needs are being met in terms of customer service and internal efficiency.
When machines work sub-optimally, or stop working at all, we sometimes need to search high and low for the instruction manuals in order to repair them.
How good would it be if service calls and reporting processes for machines could be automatized, and users had immediate access to up-to-date user manuals or instructions? So your employers could save time and headaches by not having to deal with a broken coffee machine or printer, and therefore fully focus on their work?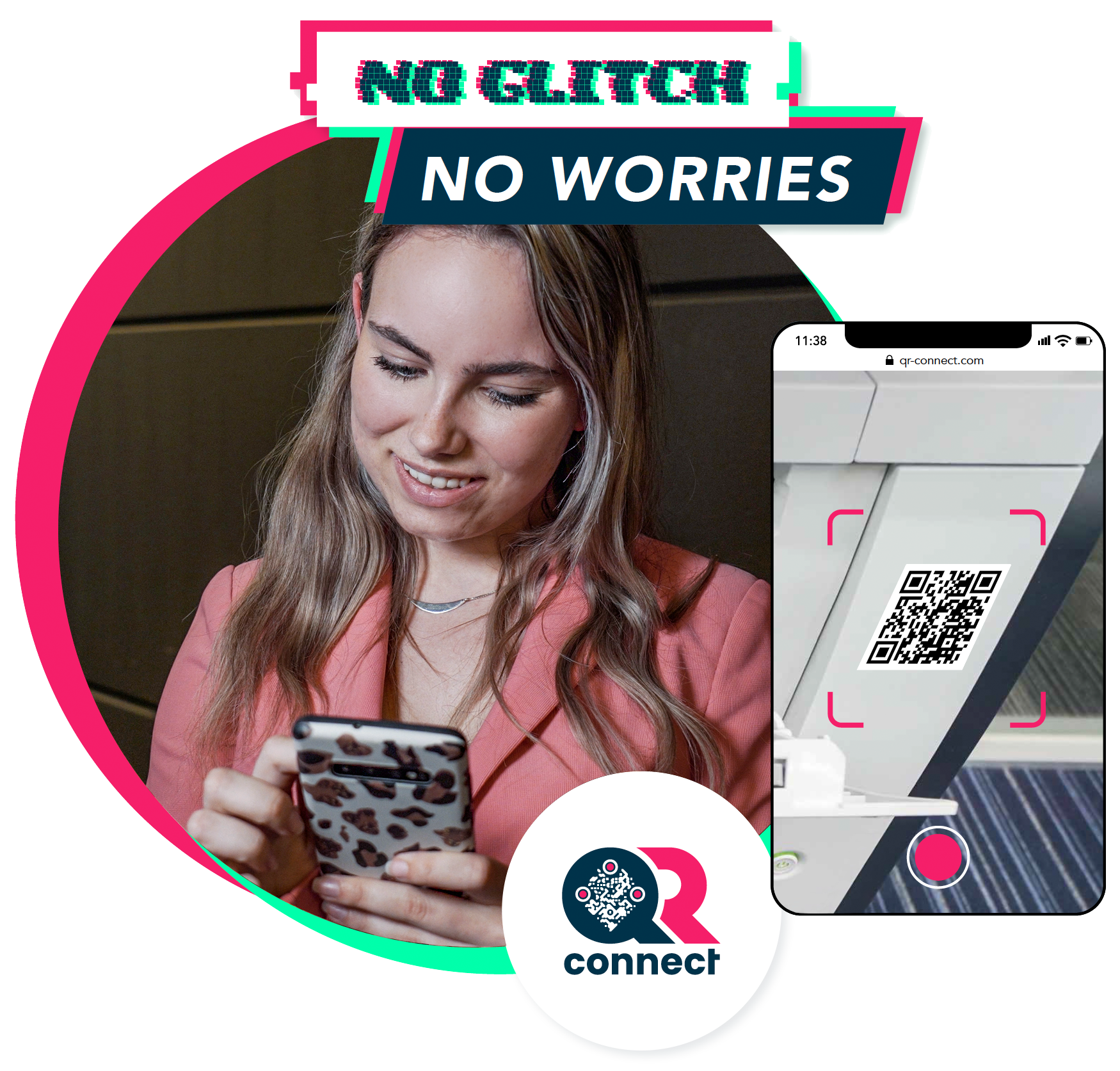 The advantages of QR Connect: efficient simplicity for you and your customers
Simple and quick data collection
Immediate access to the problem
Easy reporting module
Efficient and mistake-free processes
Cost efficient: employees stop being burdened by unnecessary notifications, machine breakdowns are avoided and unnecessary service costs are limited
Find out how we can implement QR Connect in your processes.
Get in touch with us using the form below. We will be very happy to demonstrate how you can benefit from our solution