How does QR Connect work?
Scan
Scan QR-code with any smart phone thought the camera function
Instant access
Connect with your unique product page, without the installation of an APP
Fix it
With a few clicks you fix the problem you are dealt with, or buy what ever you need
Safety and simplicity in one!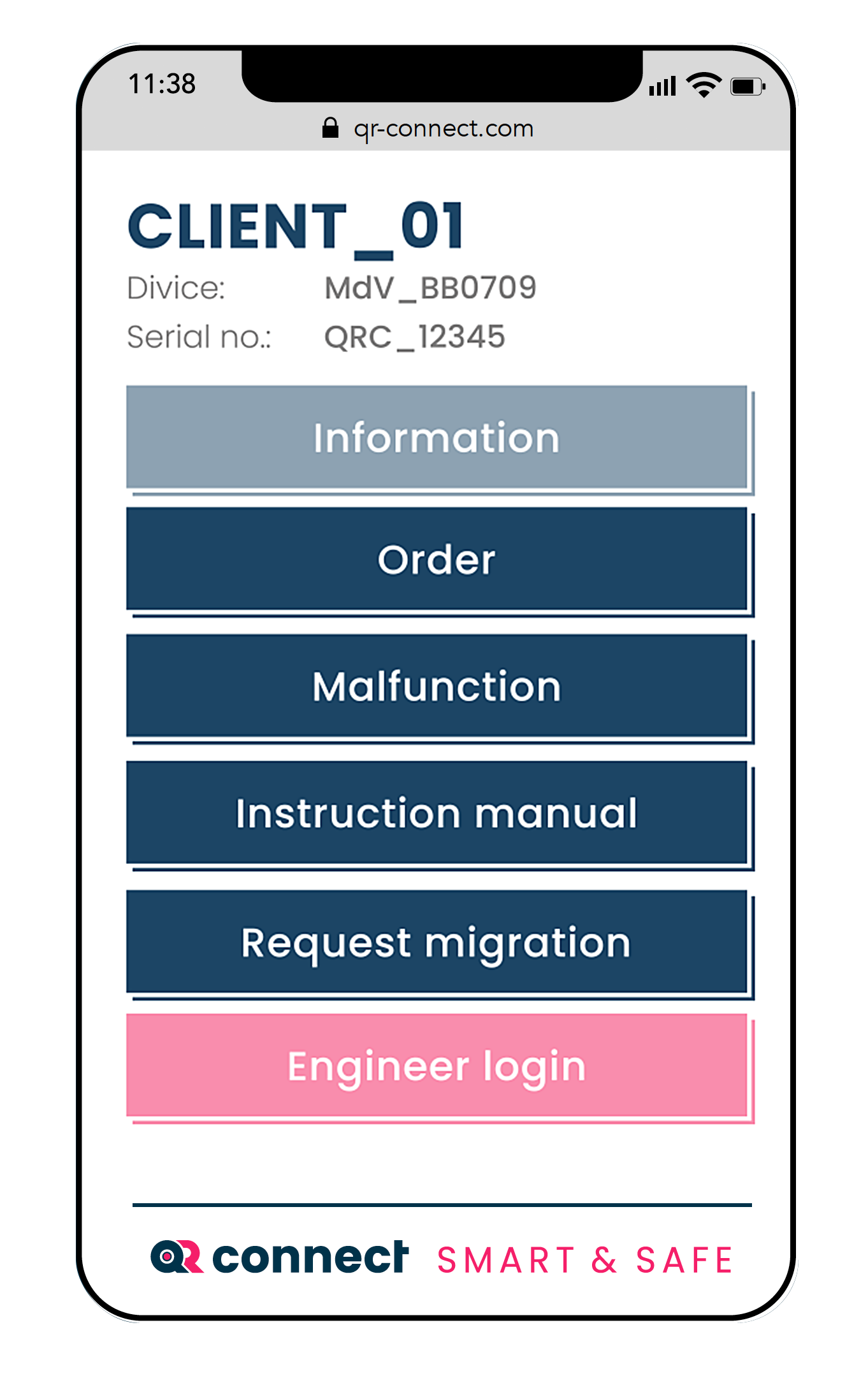 Simplicity is our number one priority. Thanks to QR Connect's outstanding service delivery, employee' lives are made easy. They don't need to download an app, or allow QR Connect to save any of their data, making the solution fully GDPR-compliant! QR Connect offers support for machines in every sector: from those in privacy-sensitive domains to intensive care beds in a hospital or coffee machines in an office.
It is very easy to start using QR Connect, and it simplifies your processes, whatever option you choose!
Find out how we can implement QR Connect in your processes.
Get in touch with us using the form below. We will be very happy to demonstrate how you can benefit from our solution